Har du ett genuint intresse för IT, databashantering och teknisk support? Vill du jobba i en varierad roll med brett ansvar och med stor möjlighet att påverka?
Då kan detta vara något för dig.
Gislaved Folie erbjuder:
Gislaved Folie befinner sig i en utvecklande fas inom IT och här blir din roll som IT-utvecklare viktig och central med goda möjligheter att påverka.
I din roll kommer du tillsammans med IT-chefen att delta i utveckling av befintliga IT-verktyg och system samt ansvara för inköp, installation och underhåll av bl.a. servrar, nätverk och annan utrustning.
I vissa projekt agerar du projektledare och tar ett större ansvar kring tekniska val, budget och leverans samt har dialoger med externa resurser som är nödvändiga för projektens framfart.
Vidare kommer du, vid behov, serva hela organisationen med din expertis och kompetens genom att du agerar som helpdesk och verksamhetskonsult.
Rätt person kan se fram emot ett komplext och utvecklande arbete de närmaste åren som på sikt kan leda till större ansvar inom organisationen.
Tjänsten är förlagd till vårt huvudkontor i Gislaved.
Du som söker:
Vi söker dig som har ett genuint intresse av IT som vill bidra med din expertkompetens till företagets utveckling. Vi ser gärna att du har en högskoleutbildning eller likvärdig relevant utbildning samt minst ett par års erfarenhet från liknade roll.
Vi ser gärna att du har mycket goda kunskaper och erfarenheter inom:
Databas och Affärssystem (erfarenhet av Oracle är meriterande)
VMWare
Windows/AD
Microsoft 365
Vidare ser vi det som meriterande om du har erfarenhet från tillverkande industri.
Som person har du stor servicekänsla och är en duktig kommunikatör med god förmåga att ta in och förmedla kunskap. Du visar på stort engagemang och räds inte att ta egna initiativ för att lösa problem.
Svenska och engelska i tal och skrift är ett krav.
Information:
I denna rekrytering samarbetar vi med tech&match. För ytterligare information eller frågor vänligen kontakta rekryterare Fredrik Stigbäck på fredrik.stigback@techandmatch.se eller +46 732 360 560.
Ansökan:
Din ansökan registrerar du på www.techandmatch.se enkelt genom att fylla i dina kontaktuppgifter och bifoga dina dokument. Vi önskar din ansökan så snart som möjligt eftersom intervjuer hålls löpande. Vi ser fram emot att höra från dig! Välkommen med din ansökan!

Företag: Gislaved Folie AB
Placering: Gislaved
Anställningsform: Heltidsanställning hos Gislaved Folie AB
Sista ansökningsdag: 5:e December 2021
Företagsbeskrivning:
Med rötterna i den Småländska myllan började vår historia redan 1893 när bröderna Gislow startade Gummifabriken i Gislaved. Tack vare att Nissan, med sin kraftresurs, flöt genom orten kunde man starta det som skulle bli en framgångsrik industriproduktion av polymera produkter. I mer än 75 år har vi nu tillverkat plastfolier som på många sätt har bidragit till att skapa färg, form och funktion i vår omgivning. Under alla dessa år har vi strävat efter att tillfredsställa våra kunders behov av specifika lösningar, samtidig som vi alltid haft fokus på hög kvalitet och miljöanpassad produktion. Vår utvecklings-och produktionsanläggning finns i Gislaved där även huvudkontoret ligger. Gislaved Folie bedriver internationell verksamhet och ägs av den tyska koncernen Surteco SE.
För mer info besök: www.gislavedfolie.se och www.surteco.com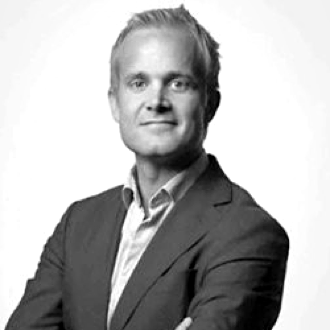 Why should you connect with us?
Apply for open positions

Interested in a posted assignment? Please apply directly. Already connected to us? When connected with us we will inform you when a specific assignment that matches your profile shows up.

Proactively match you to certain employer / position

Being connected to us is a great first step. Having access to your profile provides us great advantage to prepare a first meeting with you to set up a future plan. As a team (you and us) we sort out the possibilities there is.

We contact you

When connected with us we will inform you when a specific assignment that matches your profile shows up.
tech&match - background
tech&match was founded by Fredrik Stigbäck (B.Sc in Engineering and Economics).
With a solid Engineering background (almost 10 years in the industry) in different positions (Design Engineer, Structural Analyst, Project Manager and Consultant) with experience of both small and large companies has given us a unique network.
In 2015 Fredrik started a new and fantastic journey when entering the recruitment business.
Combining the Engineering background, the unique network together with genuine interest of understanding human behavior and motivators has shown to be a great advantage when recruiting technical competence.
About tech&match
tech&match is a recruitment company specialized in Engineering and Science.
tech&match was founded by Engineers and our recruiters have a former background in the engineering field.
We believe that combining the Engineering background, the unique network together with genuine interest of understanding human behavior and motivators is a great advantage when recruiting technical competences.
We aim to build long-term partner relations with both candidates and customers.
Our office is located in Jönköping.